Timber connectors

TOOTHED PLATE CONNECTOR EN 912 (DIN1052) | TYPE C 11 SINGLE-SIDED AND C 10 DOUBLE-SIDED
Complete formation of the pins acc. to DIN 1052, only possible due to natural sand production
Final inspection for cracking and missing pins when bundling
Precise formation of the inner bore = savings of time and labour when fastening the connector at the assembly site
With certificate of compliance 2.1 acc. to EN 10204 – if required
Made in Germany.
The CE declaration of performance is available for downloading on our website.
Material:
Malleable cast iron EN-GJMB-350-10 acc. to DIN EN 1562
SURFACE FINISH:
Non-plated, zinc-plated acc. to DIN EN ISO 4042, hot-dip galvanised, further finishes on request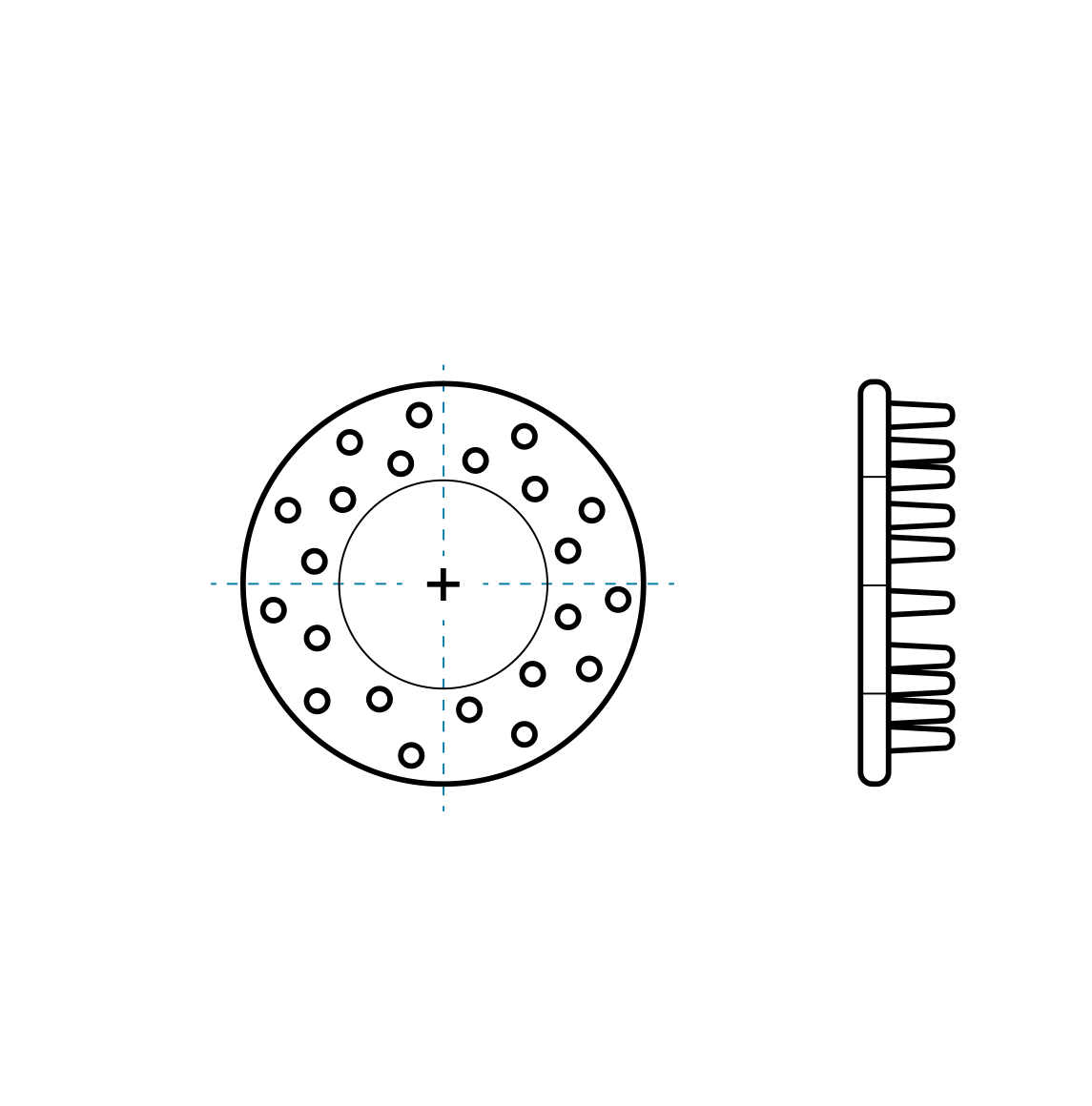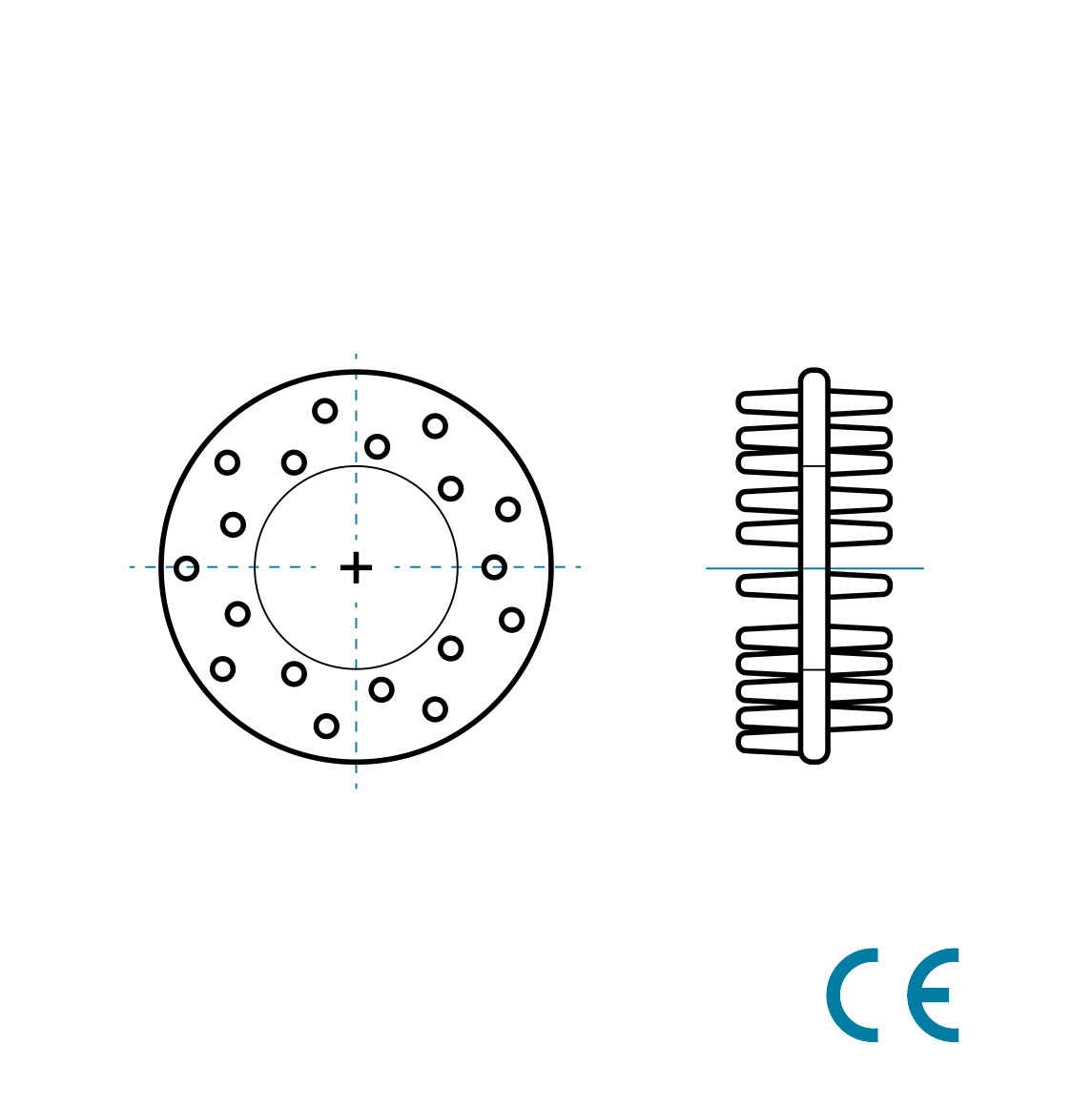 C 11 one-sided
diameter approx. mm
50
65
80
95
115
quantity per bundle
50
50
25
25
25
weight approx. kg/100 pcs
4,600
8,400
13,000
15,500
21,500
for bolts
M 12
M 16
M 20
M 24
M 24
C 10 two-sided
diameter approx. mm
50
65
80
95
115
quantity per bundle
50
50
25
25
25
weight approx. kg/100 pcs
4,440
8,250
10,520
13,400
17,600